Dry Atlas Checkout Shops
Buy from trusted merchants that partner with Dry Atlas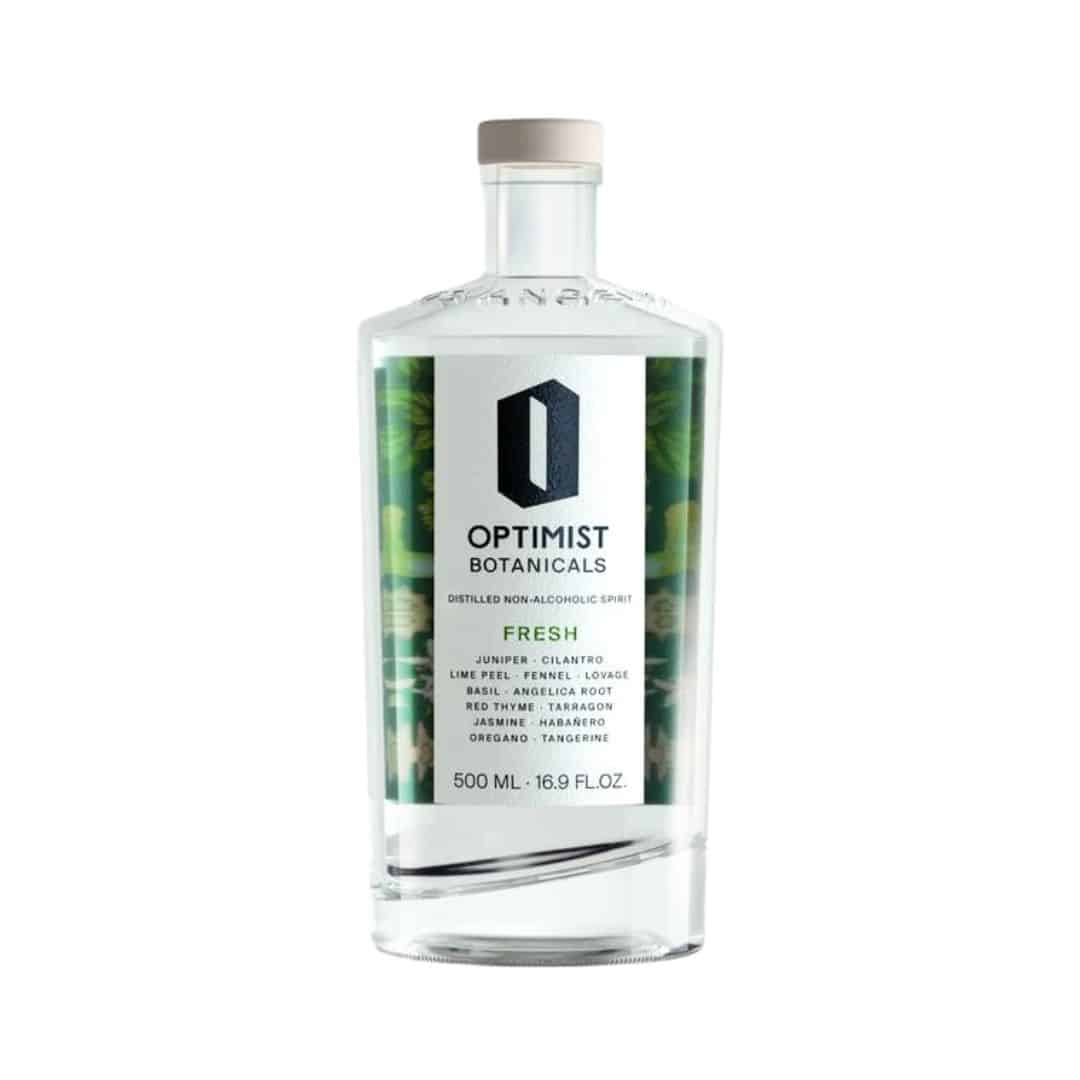 Optimist Botanicals - Fresh
A herbaceous blend with juniper, herbs and root.
Optimist Botanicals are artfully distilled botanical spirits that are completely free of alcohol. Designed to be mixed as you would a premium spirit.
Tasting notes: Wild herbs, anise, fresh canyon air
Drinks like: An abundantly botanical gin
Key Botanicals: Juniper, Cilantro, Lime Peel, Fennel, Lovage, Basil, Angelica Root, Red Thyme, Tarragon, Jasmine, Habanero, Oregano, Tangerine
Community Reviews
Summary for Optimist Botanicals - Fresh
Average Score: 2 (1 ratings)
Beautiful bottle, but flavor and finish not my taste.
Additional Details
Ingredients:
Water, distillates and extracts of: Juniper, Cilantro, Lime Peel, Fennel, Lovage, Basil, Angelica Root, Red Thyme, Tarragon, Jasmine, Habanero, Oregano, Tangerine, Citric Acid, Potassium Sorbate
Basic Serve:
1 part Optimist Fresh to 2 parts tonic or sparkling water over ice
Recommended Pairings:
Garnish: A basil leaf or bruised juniper berries
Suggested Retail Price:
34.99 USD for 500 ml bottle