Dry Atlas Checkout Shops
Buy from trusted merchants that partner with Dry Atlas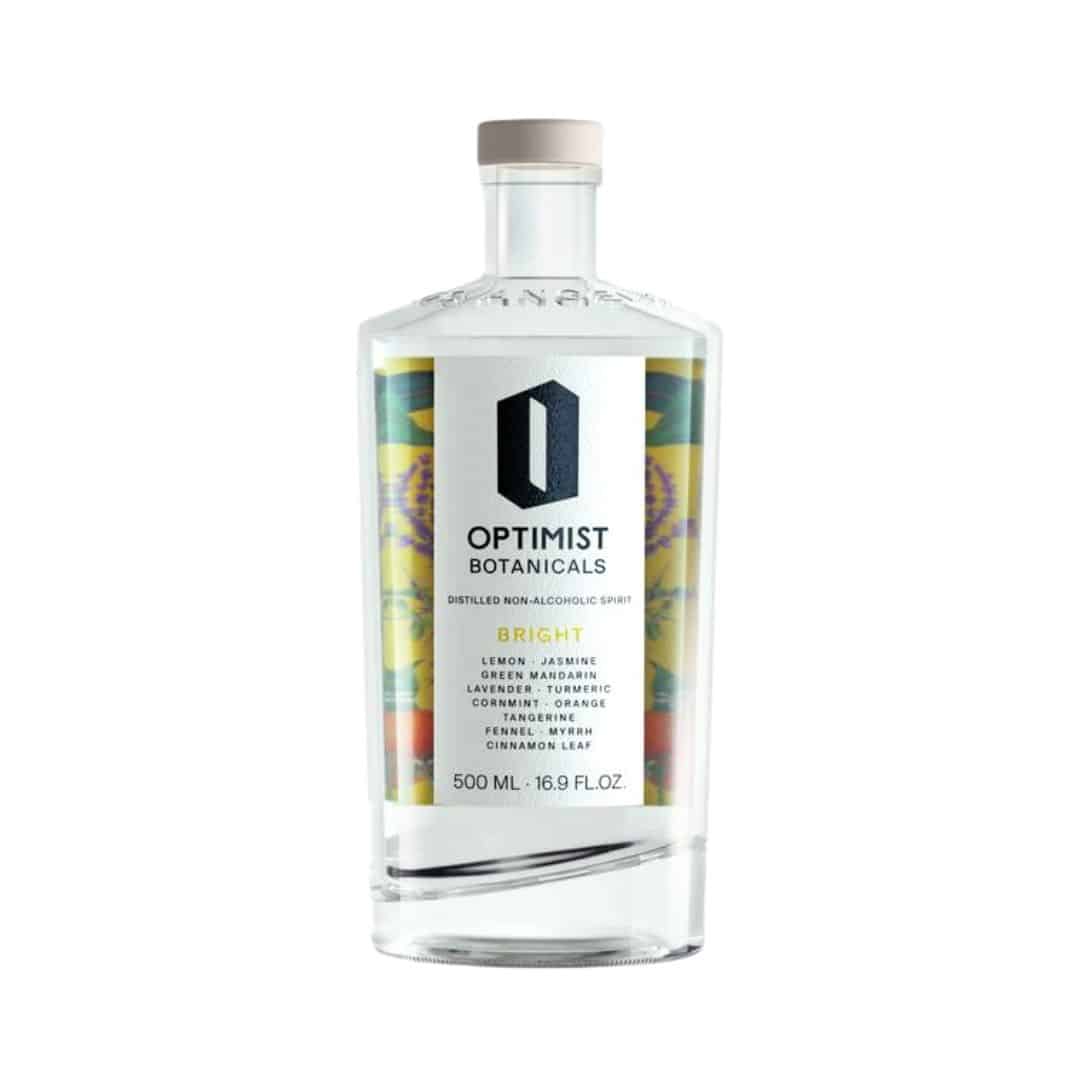 Optimist Botanicals - Bright
A sunny and refreshing blend of citrus, light florals, fresh herbs.
Optimist Botanicals are artfully distilled botanical spirits that are completely free of alcohol. Designed to be mixed as you would a premium spirit.
Tasting notes: Citrus, sherbert, salty sunshine
Drinks like: A lemony vodka
Key Botanicals: Lemon, Jasmine, Green Mandarin, Lavender, Turmeric, Cornmint, Orange, Tangerine, Fennel, Myrrh, Cinnamon Leaf
Community Reviews
Summary for Optimist Botanicals - Bright
Average Score: 4 (2 ratings)
One of my favorite distilled botanicals
At first glance, Optimist might be mistaken for merely an American copy of (British) Seedlip. They both have three flavors, an herbal/vegetal one, a citrusy one and a smoky/spicy one. However, a side by side tasting quickly shows how distinct each of their offerings are from one another. Moreover, it shows how many interesting and complex flavors are possible by thoughtfully distilling high quality botanical ingredients.
I've tried this, and Optimist Fresh, and something about the finish doesn't work for me. Bright is my preference over Fresh, but I don't think these will be a repeat in my bar.
Additional Details
Ingredients:
Water, distillates and extracts of: Lemon, Jasmine, Green Mandarin, Lavender, Turmeric, Cornmint, Orange, Tangerine, Fennel, Myrrh, Cinnamon Leaf , Citric Acid, Potassium Sorbate
Basic Serve:
1 part Optimist Bright to 2 parts tonic or sparkling water over ice
Recommended Pairings:
Garnish: A Jasmine flower, lavender stem or citrus peel
Suggested Retail Price:
34.99 USD for 500 ml bottle