Dry Atlas Checkout Shops
Buy from trusted merchants that partner with Dry Atlas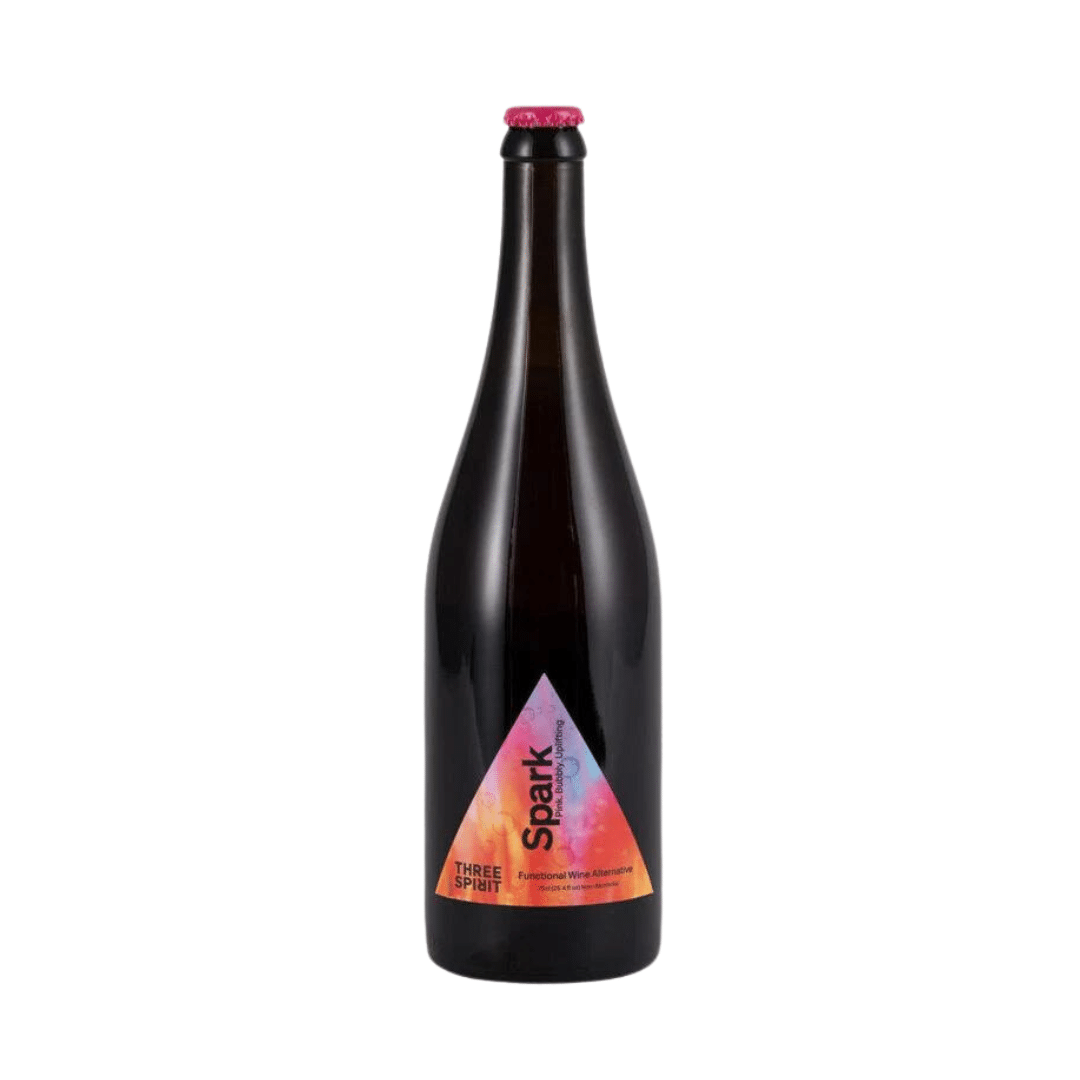 Three Spirit - Blurred Vines Spark
An eye-opening party starter, Spark was made for celebrations and party-popping. Lively, pink, and full of fizz, our sparkling rosè alternative is filled with bright, red fruit flavors and packed with natural caffeine for euphoric feels and focus. Made from exquisitely rare cold-brewed teas, fruits from regenerative farming, and innovative ferments. Created by winemakers + plant scientists for new rituals beyond alcohol, Blurred Vines are our alt wines. Using functional ingredients, ethically sourced plants, and innovative fermentation methods, we created drinks for celebration.
How it feels: Natural caffeine + L-theanine from tea + guayusa focus the mind + lift the mood. Schisandra berries + cayenne pepper work to promote circulation + increase endurance.
How it tastes: Crushed redcurrant + strawberry weave tart, tannic red fruit flavours reminiscent of full bodied rosé around the elegant biscuit-y notes of green tea, with hints of watermelon, elderflower + guava.
Community Reviews
Summary for Three Spirit - Blurred Vines Spark
Average Score: 4 (1 ratings)
Great product except the cayenne
Great nose, a fantastic example of flavours becoming more than a sum of their parts. Excellent texture and palate weight with a long finish but cayenne pepper coming through at the end, It doesn't dissipate so continues to build on your palate. By the time you get to a second glass the heat on the back of your throat is very overwhelming
Additional Details
Ingredients:
Cold brew botanical blend of; (guayusa, black tea, green tea), redcurrant juice, strawberry juice, fermented fruit wine (water, apricot juice concentrate, white grape juice concentrate, wine yeast), botanical extracts of; (hibiscus flower, green tea (L-theanine), schizandra berry, cayenne pepper), gum acacia, white wine vinegar, wine tannin, natural flavors, tartaric acid, malic acid, mineral salts of; (potassium, magnesium), vitamins,(C, B3, B6, B7, B12).
Functional Ingredients:
L-Theanine, B Vitamins
Suggested Retail Price:
26.99 USD for 750 ml bottle