Dry Atlas Checkout Shops
Buy from trusted merchants that partner with Dry Atlas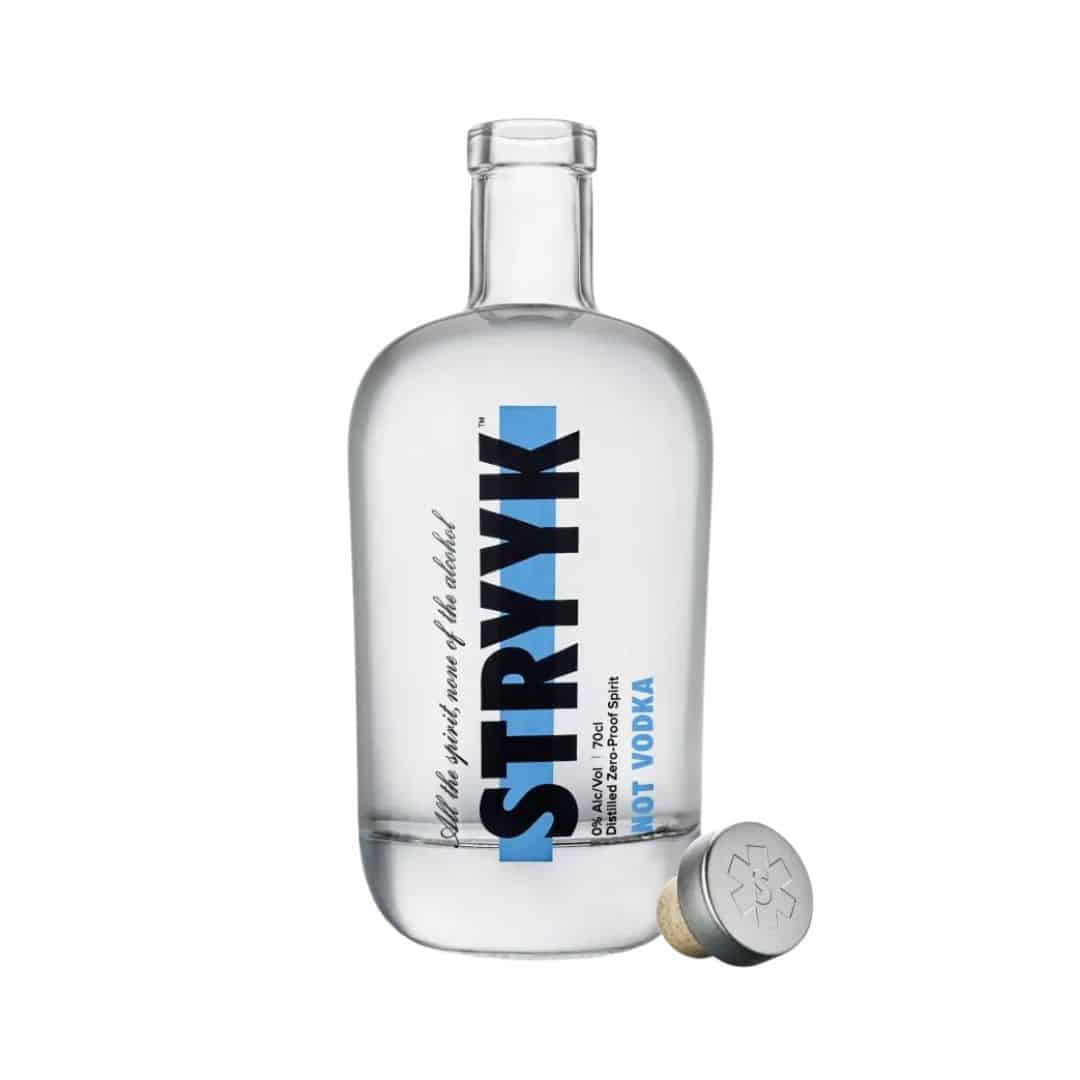 Traditional vodka has fueled many a great night out. And when we say fuelled, we mean exactly that.
The combination of the warming spice of capsicum with the cooling notes of cucumber and menthol, emulates the characteristics of a classic pure vodka.
It's 100% natural with no added sugar, no artificial flavours and no allergens, so you can power through the party and still burn bright the next day. Drink. Not Drunk.
Community Reviews
Summary for Strykk - Not Vodka
Average Score: 3 (1 ratings)
I didn't know what to expect, but the flavor is interesting and unique. It doesn't taste exactly like vodka but it does add complexity to NA cocktails like a cosmopolitan or a moscow mule.
Additional Details
Suggested Retail Price:
39.99 USD for 700 ml bottle