Dry Atlas Checkout Shops
Buy from trusted merchants that partner with Dry Atlas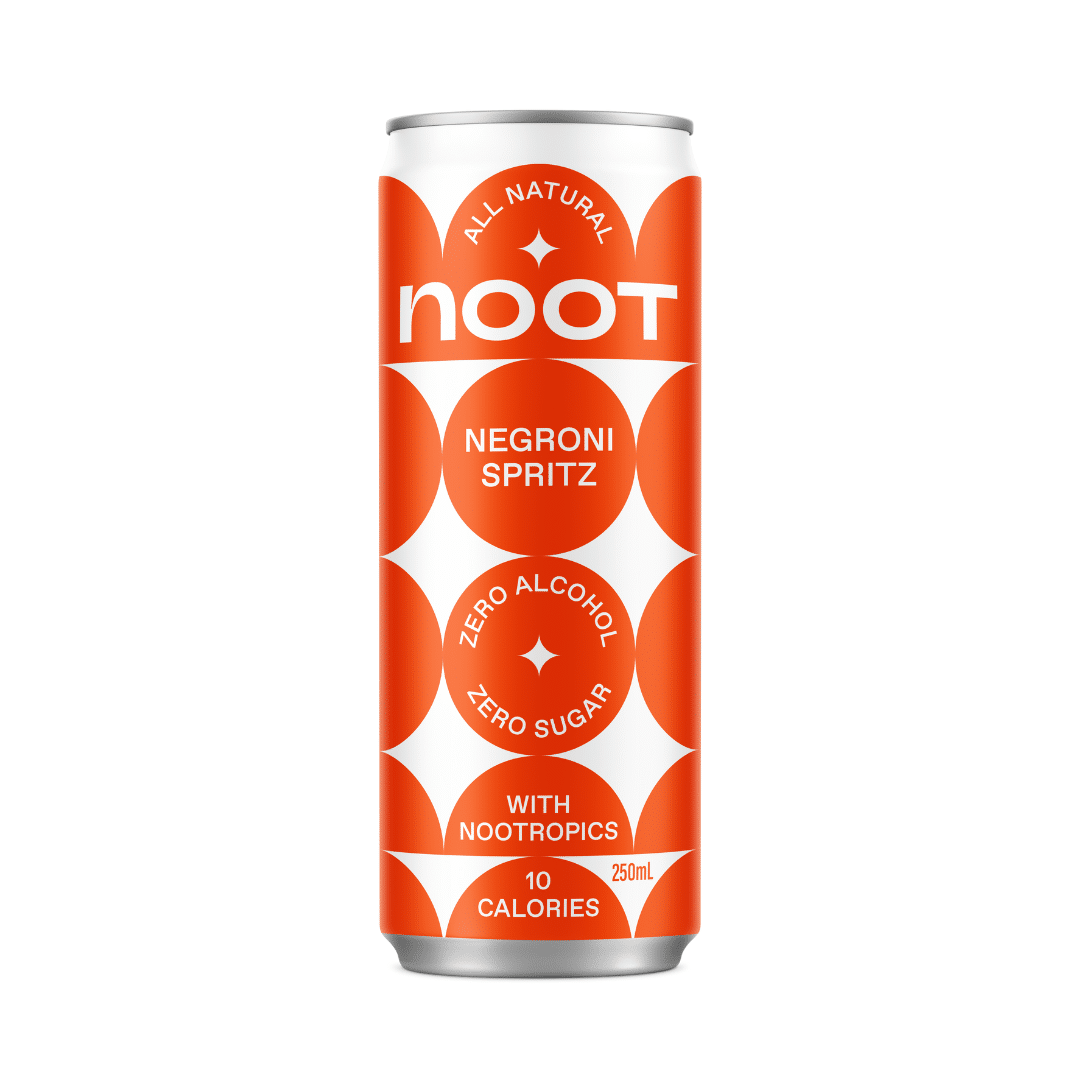 Bold and refreshing, our Negroni Spritz finds the ultimate balance between sweetness and bitterness.
With zesty orange notes, and a kick of our own blend of nootropics to give you the buzz, without the alcohol.
Community Reviews
Summary for Noot - Negroni Spritz
Average Score: 5 (1 ratings)
Great flavor. Love that it is low sugar too.
Additional Details
Functional Ingredients:
Avena Sativa Extract, Schisandra Chinesis Extract, Passiflora Incarnata Extract, Camellia Siensis Extract, Melissa Officinalis Extract
Suggested Retail Price:
54.79 AUD for twenty four 250 ml cans