Dry Atlas Checkout Shops
Buy from trusted merchants that partner with Dry Atlas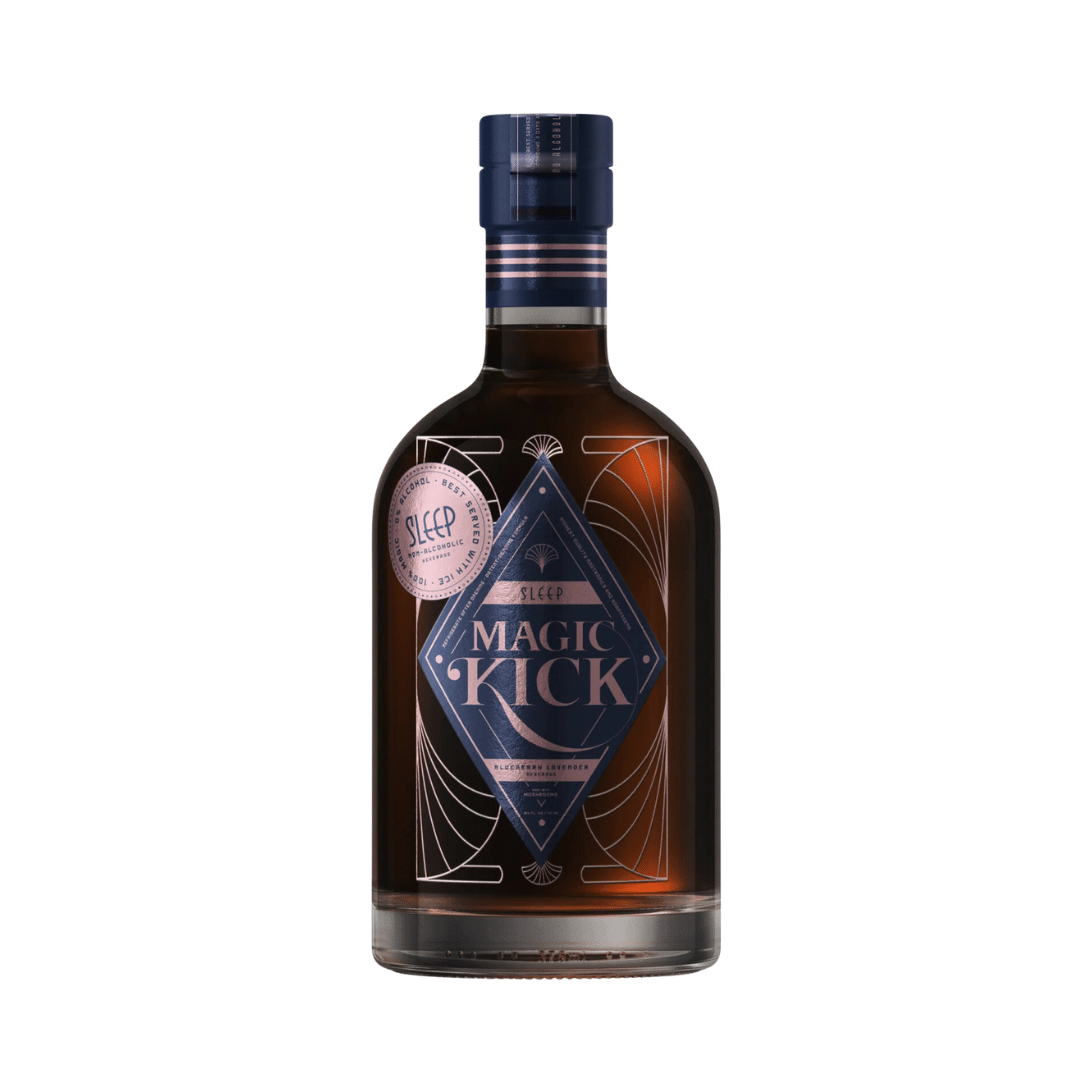 Magic Kick - Sleep (Blueberry Lavender)
Round out the long day with a nightcap. Take off the edge and experience deeply restful sleep so you can wake up feeling refreshed! Kick back and relax with this calming concoction and find peace of mind. Be prepared to sleep deep, knowing you'll wake up without a hangover. Great in front of the fireplace, while reading a book in bed, after the kids have gone to sleep, or just when life is a bitch.
Community Reviews
Summary for Magic Kick - Sleep (Blueberry Lavender)
Average Score: 3 (1 ratings)
The blueberry is just too overpowering. Feels like it needed to be balanced with one other flavor besides lavender. The aftertaste was actually quite good. But I wouldn't reach for this one again.
Additional Details
Ingredients:
Filtered Water, Agave, Blueberry Juice Concentrate, Natural Flavors, GABA, L-Tryptophan, Lion's Mane Extract, Potassium Citrate, Magnesium Lactate, Reishi Mushroom Extract 8:1, Ashwagandha Root Powder, L-Theanine, Malic Acid, Sodium Benzoate, Potassium Sorbate, Chamomile Extract 4:1, Ascorbic Acid (Vitamin C), Lemon Balm Extract 4:1, Lavender Extract 4:1, Zembrin, Stevia Leaf Extract, EDTA Calcium Disodium, D-Calcium Pantothenate (Vitamin B5), Folic Acid (Vitamin B9), Methylcobalamin (Vitamin B12), Selenium 1%
Functional Ingredients:
Reishi, Ashwagandha, Lemon Balm
Suggested Retail Price:
36.99 USD for 710 ml bottle