Dry Atlas Checkout Shops
Buy from trusted merchants that partner with Dry Atlas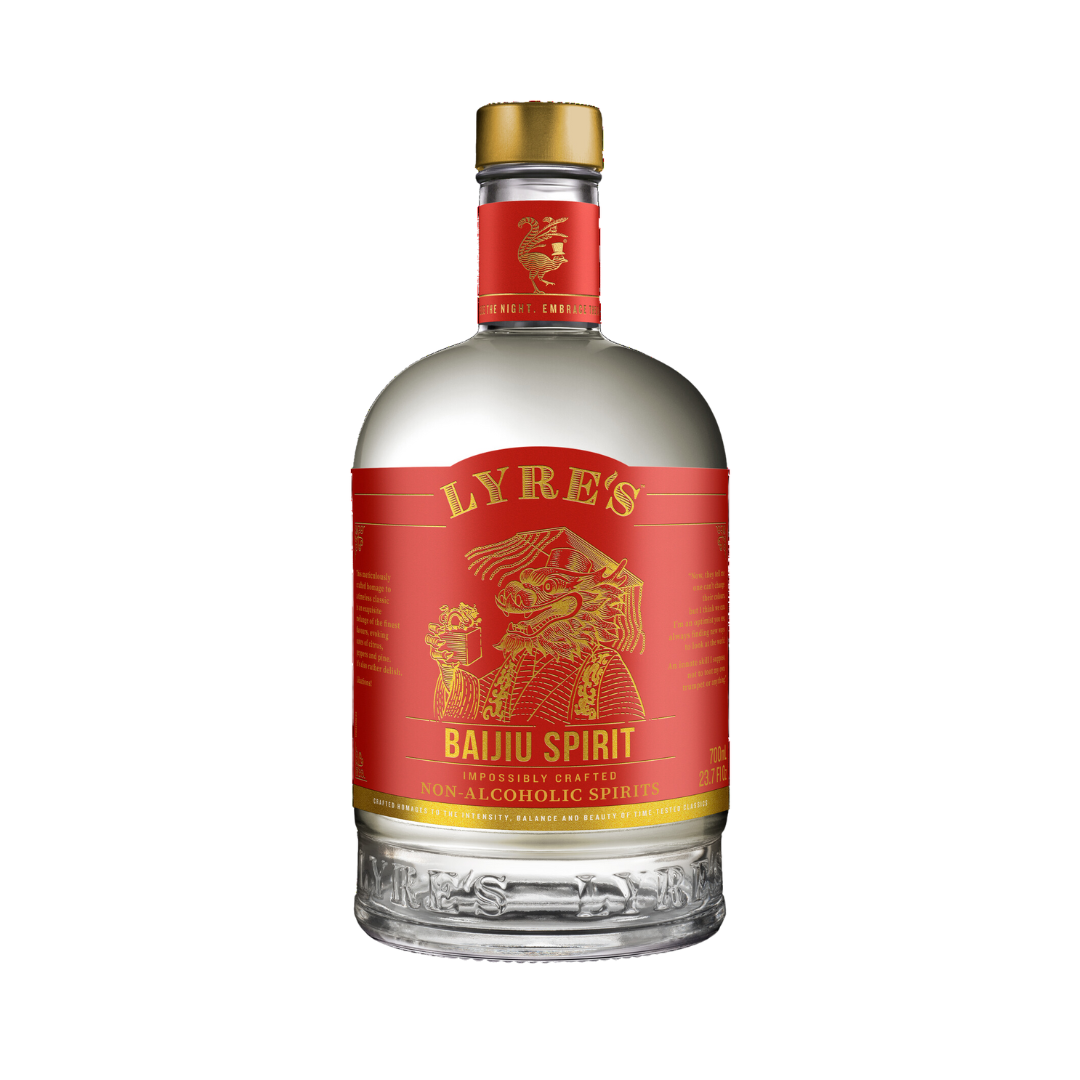 This unique spirit has been impossibly crafted to capture the essence of a Traditional Chinese Baijiu, a grain spirit that has been a synonymous with flavours that are distinct and recipes that have lasted thousands of years. Lyre's spirits don't just mimic, they have their own distinction as a premium non-alcoholic beverage.
This meticulously crafted homage to a timeless classic is an exquisite mélange of the finest flavours, evoking notes of tropical fruits, spices and aniseed. It's also rather delish.
The nose is rather fresh and fragrant. Bold scents of pineapple and citrus orchard balanced with fragrant spices.
Complex and diverse, ripe tropical fruits and rich umami notes followed by a persistent and firm acidity. A long finish comes as promised which is respectable.
Available only in China.
Additional Details
Basic Serve:
Lyre's Baijiu is recommended sipped on its own (no ice, room temperature). Serve with Mediterranean tonic water and a ruby grapefruit wedge as garnish to make a perfect Baijiu Tonic.
Suggested Retail Price:
35.99 USD for 700 ml bottle