Dry Atlas Checkout Shops
Buy from trusted merchants that partner with Dry Atlas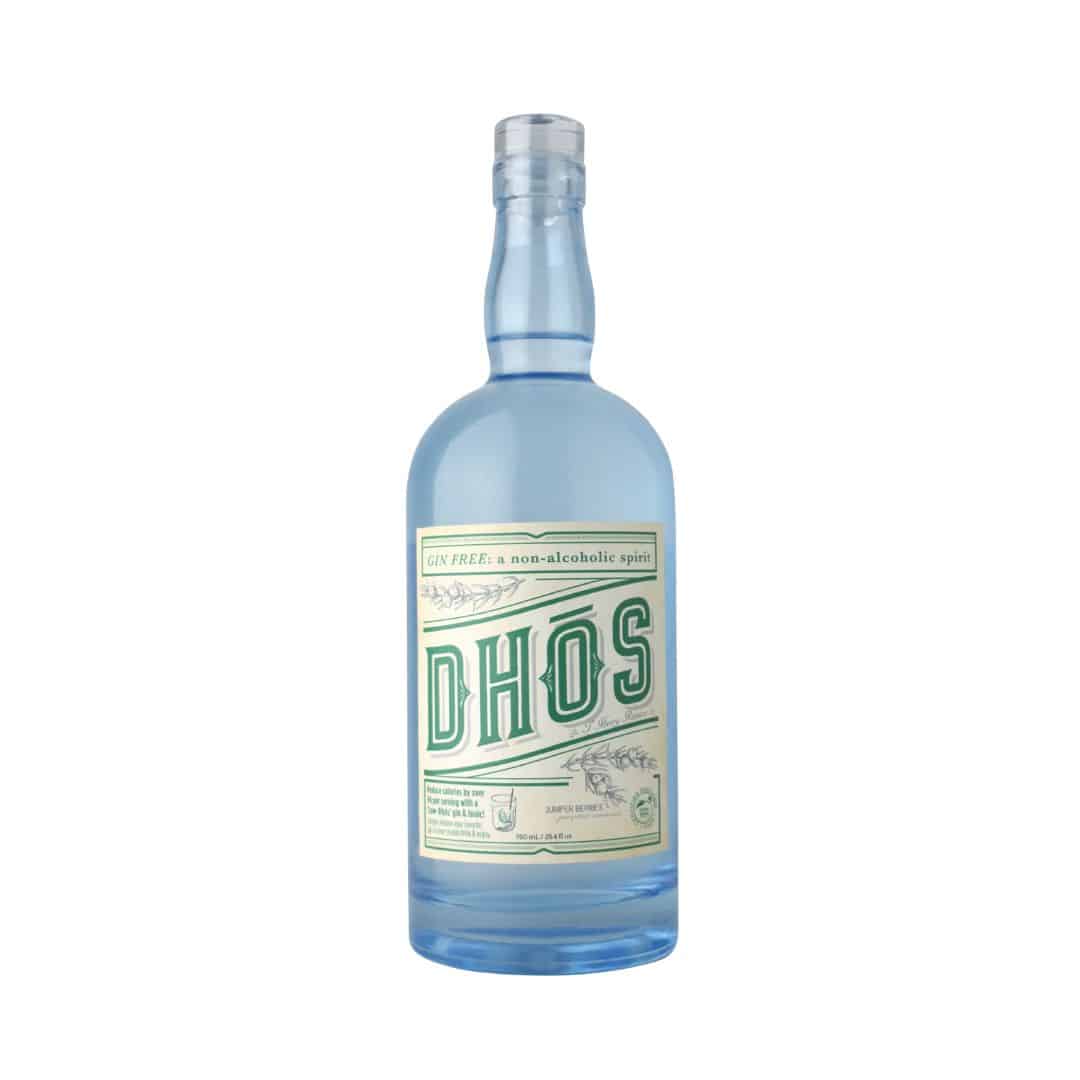 The aroma presents vibrant essences of fresh pine, juniper berries, dried citrus, candied lemon, fresh spearmint, chalk, and wet earth. Dhōs Gin Free offers a unique combination of hot and cooling sensations on the palate, starting with warming spice and fading to a refreshing menthol and licorice root on the finish.
There is a coriander and fennel seed spice and intensity in the aroma that fades to flavors of wintergreen and spearmint that persist on the palate in a traditional gin-influenced fashion. This tasty non-alcoholic spirit leaves a balanced combination of spice and earth-influenced flavors reminiscent of traditional Gin and leaves the palate inspired to take another sip.
Community Reviews
Summary for Dhos - Gin Free
Average Score: 4 (2 ratings)
I don't miss gin at all now. Dhos is really smooth. It tastes okay neat but I usually drink it with Fever-Tree tonic water and a lime slice.
Not quite gin, but a quality replacement. Juniper is front and center with a hint of botannicals. Not overpowering. Makes a very good G&T or a Gin Fizz.
Additional Details
Ingredients:
Water, capsicum extract, citric acid, French orange liqueur type extract, menthol, natural white grapefruit zest, natural juniper berry extract, organic juniper berry oil, polysorbate, sodium benzoate, sorbic acid, stevia, vanillin, xanthan gum
Basic Serve:
Simply replace your favorite gin in your mixed drink & enjoy
Suggested Retail Price:
24.99 USD for 750 ml bottle