Dry Atlas Checkout Shops
Buy from trusted merchants that partner with Dry Atlas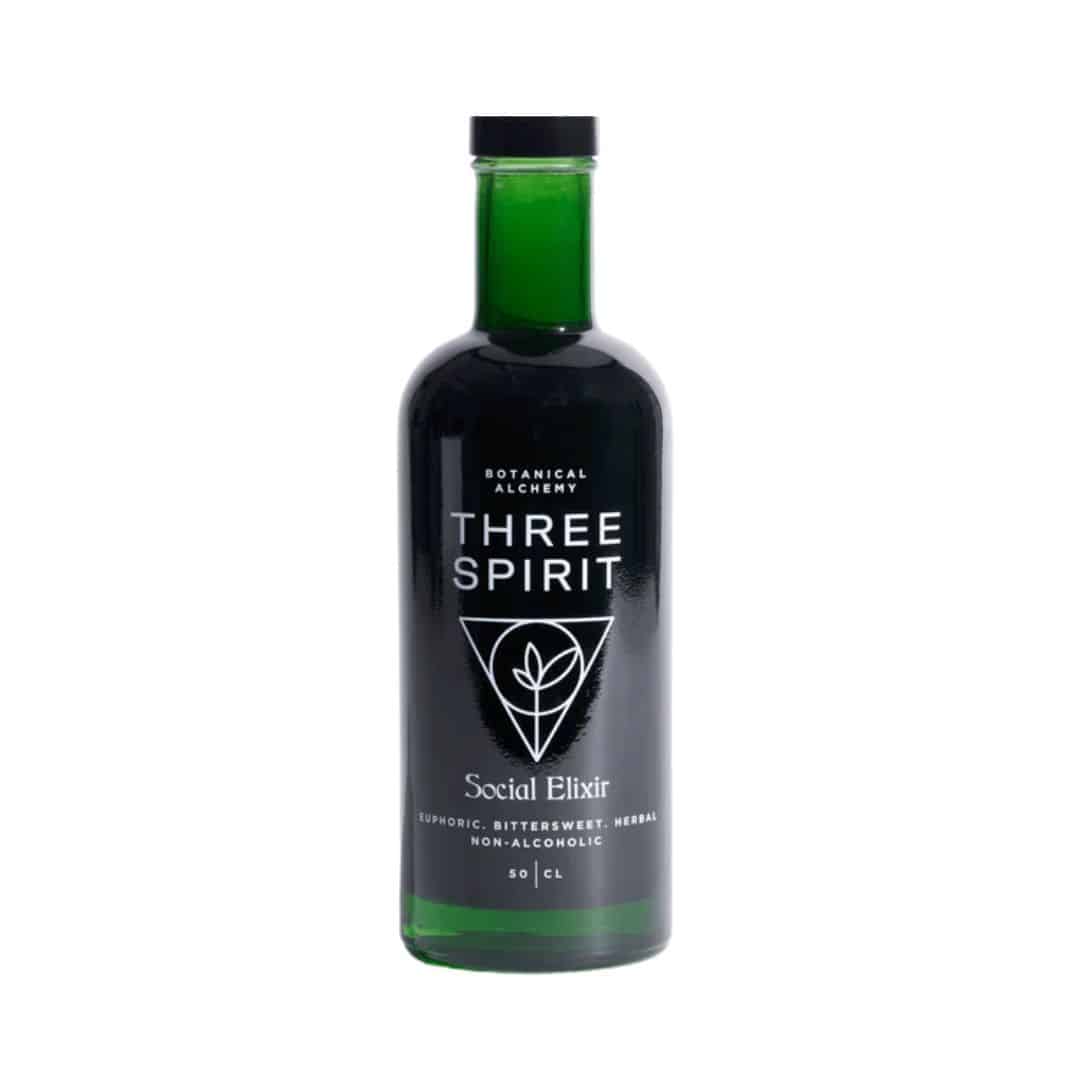 Three Spirit - Social Elixir
Dark, Bittersweet and Curious: This dark herbal elixir is the ultimate social companion and mood elevator. Natural, blissful feeling with lion's mane mushroom, yerba mate and damiana. Full-bodied and bittersweet with a curious savoury bite.
The Feeling: A little floaty and flirty from damiana, tulsi and cacao which combine to lift spirits and reduce inhibitions. After three doses, you'll be the life and soul of the party!
The Taste: From powerful plants comes powerful flavours! Bright, dry spices on the nose lead to rich, complex dark apple and cacao notes.
Community Reviews
Summary for Three Spirit - Social Elixir
Average Score: 5 (2 ratings)
Makes you feel relaxed, doesn't taste bad either!
This is my all-time favorite nonalc beverage. I pair it with ginger beer for a mix of sweet, bitter, and complex. The flavor is really difficult to describe as it's truly unlike anything else in this category. The damiana is the leading note that I love. Not sure about the functional benefits (hard to separate the emotions of socializing from the effect of the drink, for me), but on the basis of taste alone this merits five stars.
Additional Details
Format:
16.9 fl oz bottle
Ingredients:
Filtered Water, Agave Nectar, botanical extracts of; (Caraway Seed, Damiana Leaf, Lion's Mane Mushroom, Yerba Mate, Passion Flower, Tulsi, Cacao Bean, Green Tea), Coconut Vinegar, Molasses, Black Carrot Concentrate, preservative; Potassium Sorbate, antioxidant; Ascorbic Acid, vitamins; B3, B6, B7 and B12.
Functional Ingredients:
Damiana, Lion's Mane, Yerba Mate, Cacao, Green Tea
Suggested Retail Price:
38.99 USD for 16.9 fl oz bottle