Dry Atlas Checkout Shops
Buy from trusted merchants that partner with Dry Atlas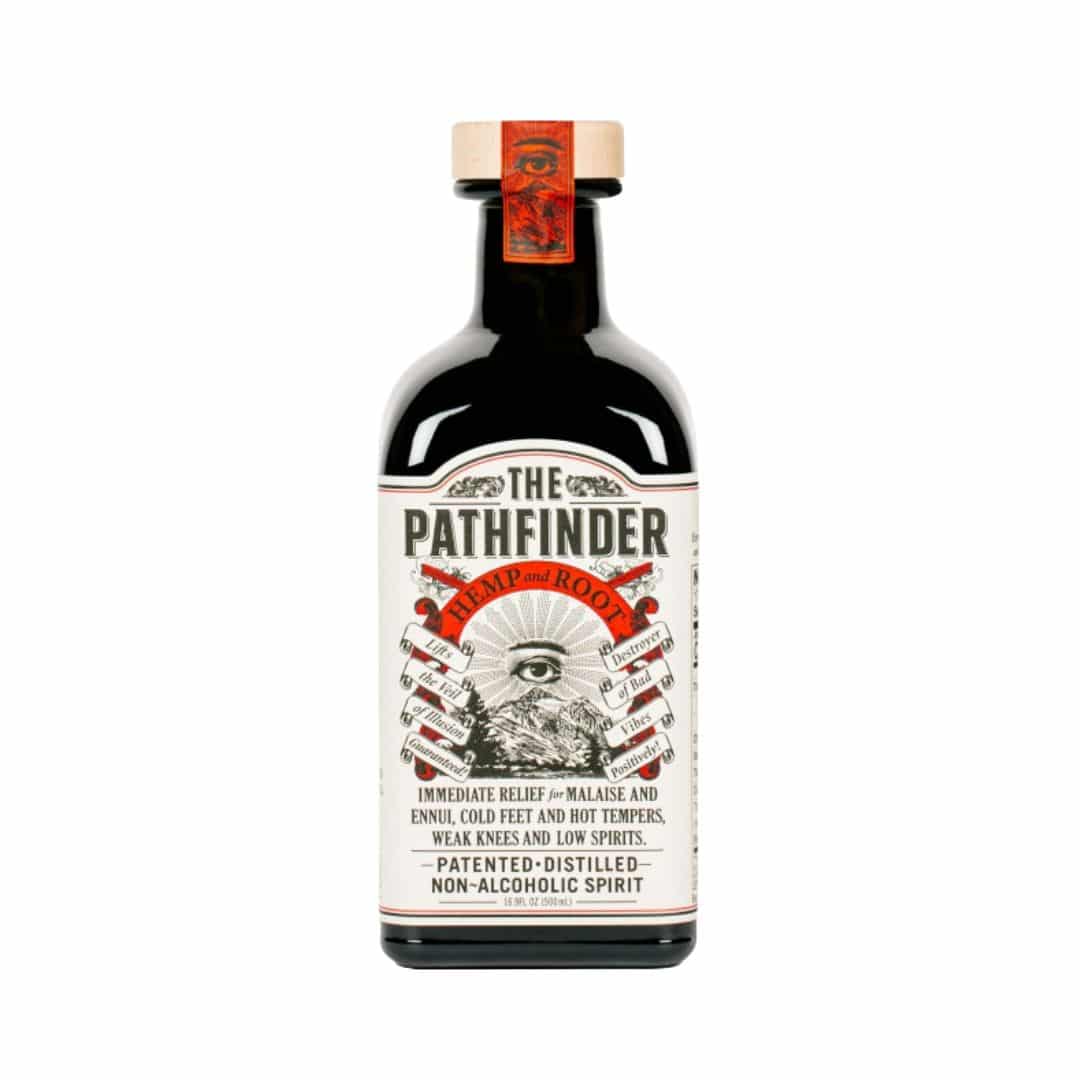 Pathfinder - Hemp and Root Elixir
The Pathfinder Hemp and Root is a fermented and distilled liquid with the intense flavor and aromatic characteristics of a spirit, with none of the harmful effects of alcoholic beverages. In drinks, we recommend Hemp and Root in our signature spritz recipe, but it can also be taken as a shot, sipped neat, served on the rocks, or used to modify a multitude of classic cocktails. In other words, it fits right into the back bar of your favorite cocktail destination as well as it does your home bar cart.
This ingenious spirit is fermented from hemp and carefully refined by copper pot distillation. The base liquid is then blended with an alchemy of wormwood, angelica root, ginger, sage, juniper, saffron, orange peel and wild-crafted Douglas-fir, as well as natural terpenes, to yield a revolutionary spirit of both character and complexity.
Community Reviews
Summary for Pathfinder - Hemp and Root Elixir
Average Score: 4.9 (10 ratings)
If you like herbal amaros like Averna and Fernet, you'll love Pathfinder. It's not for everyone, but I love it. Drinks great on the rocks, which can't be said for most of the NA liquors I've tried.
Bitter, sweet, complex. It's delicious and adult at the same time. Truly innovative, this one shines on the back bar.
Finally a true non-alcoholic spirit with flavor
Finally a non-alcoholic that doesn't taste like flavored club soda or kombucha. This liquid has a very unique, complex taste that when simply mixed with club soda and a squeeze of lemon tastes like cocktail without the alcohol. As someone who no longer drinks alcohol but still wants a fun, special drink occasionally this is perfect.
Additional Details
Compare To:
Averna, Fernet Branca
Suggested Retail Price:
39.99 USD for 700 ml bottle