Dry Atlas Checkout Shops
Buy from trusted merchants that partner with Dry Atlas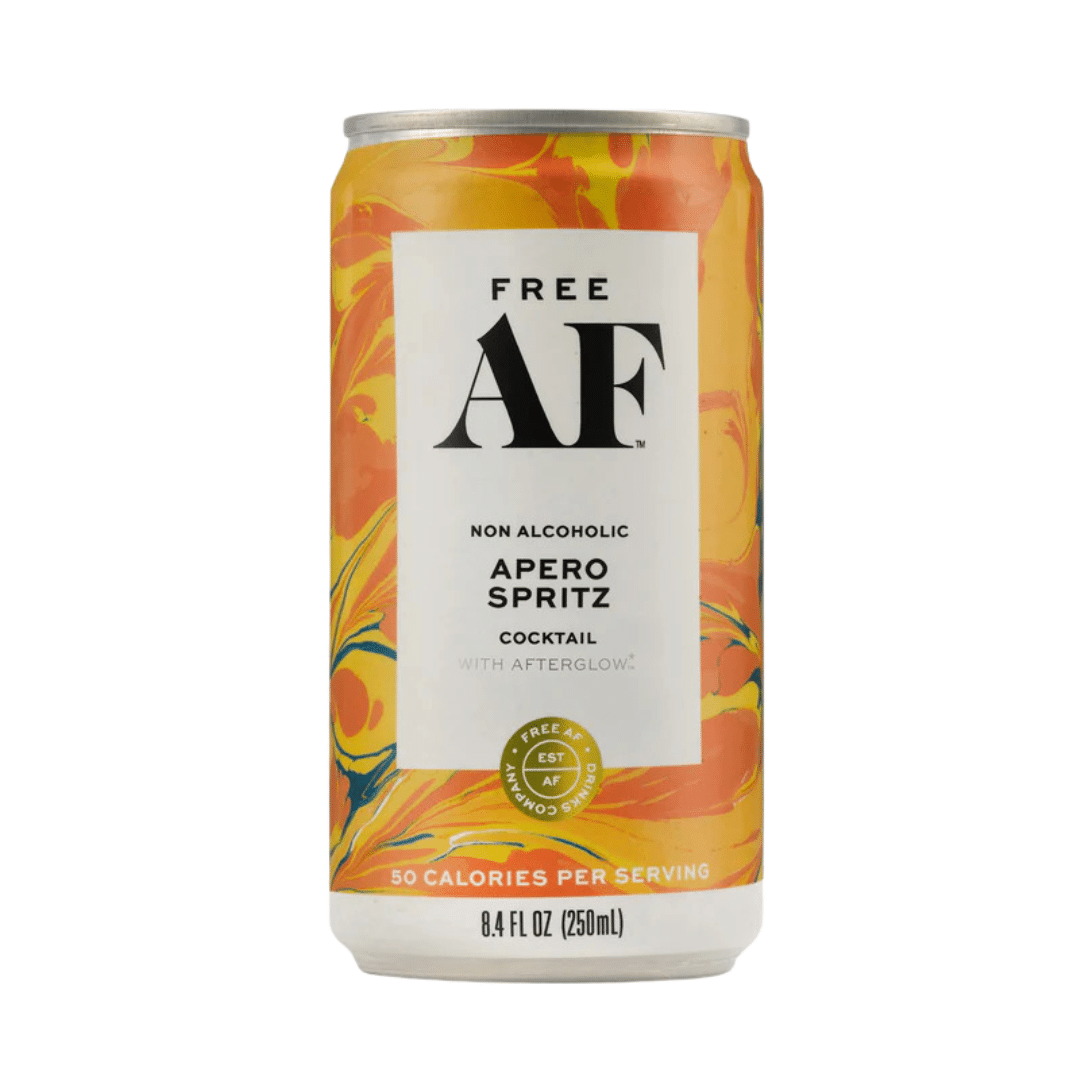 The original Italian classic is made with orange liqueur, prosecco and club soda. Our non-alcoholic version is made with Afterglow™ and is perfect for aperitivo lovers who like to stay Sharp AF.
All Free AF cocktails are made with our proprietary ingredient Afterglow™.
Afterglow™ is a 100% natural botanical extract that mimics the pleasant warmth of alcohol - without the alcohol.
Community Reviews
Summary for Free AF - Apero Spritz
Average Score: 3 (1 ratings)
Expected an Aperol dupe but this was more like that candy sweeTARTS. With food it wasn't too overpowering. I probably wouldn't try this again on its own, though. Loved Free AF's vodka spritz so will reach for that instead.
Additional Details
Format:
twelve 250 ml cans
Functional Ingredients:
Afterglow
Basic Serve:
Serve Free AF Apero Spritz with a slice of orange, skewer of olives or a sprig of rosemary.
Suggested Retail Price:
38.99 USD for twelve 250 ml cans